Art From Cloth 2020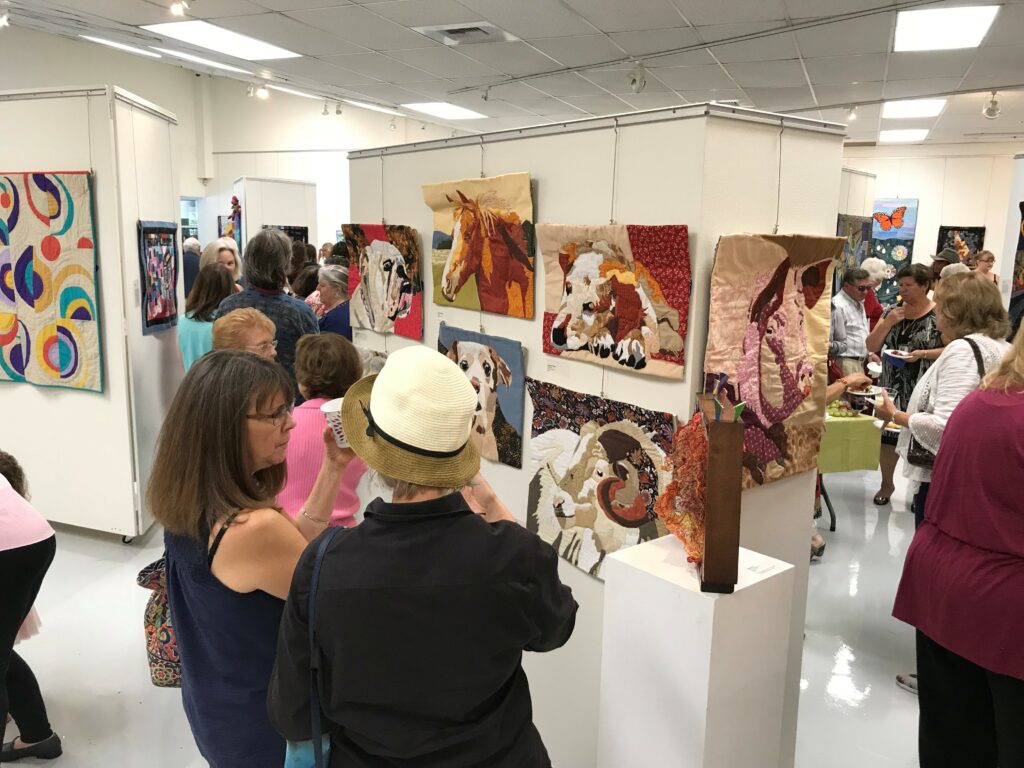 ** The gallery has been reserved for the dates below but due to the COVID-19 epidemic, the Art From Cloth 2020 show may be cancelled.
When: September 17–28, 2020, open seven days a week, 10 a.m. to 5 p.m., Thursdays 10 a.m. to 8 p.m.
Opening reception: Sunday, September 20, 2020 from 3 p.m. to 5 p.m.
Where: Thousand Oaks Community Gallery, 2331 Borchard Road, Newbury Park, California 91320
Who: Extreme Quilters, a group of twenty-five talented textile artists, is presenting its eleventh annual fiber art show, highlighting a range of beautiful and provocative quilted, pieced, embellished and hand-stitched art pieces.
Bonus for visitors: A full gift boutique featuring unique items made by artists in the show
This show has earned praise from local and regional fine art groups, and is a favorite for groups planning a day trip to Santa Barbara, Ventura, Conejo Valley and Los Angeles area studios and specialty quilting supply shops. Visitors will receive a warm welcome, and a variety of textile demos are scheduled during open hours.
A highlight of this annual event is the lively exchange of ideas and inspiration among our many visitors and the fiber artists hosting the gallery each day.