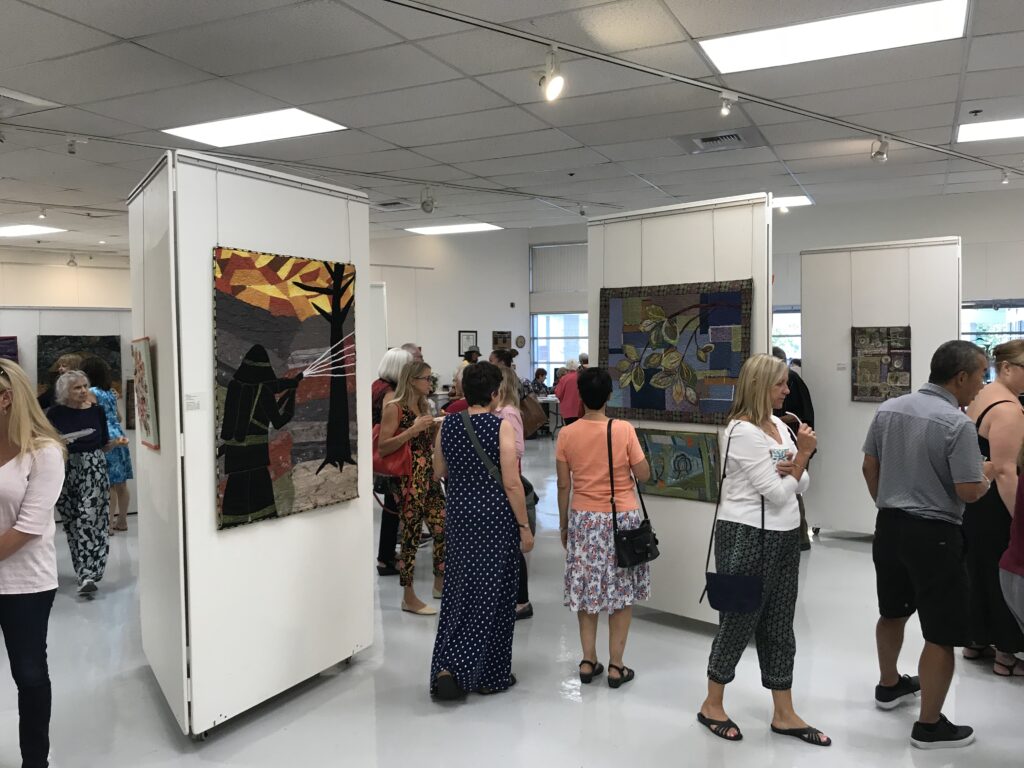 "The group Extreme Quilters started in 1997 with six members, shortly after the Conejo Valley Quilt Guild was formed. I selected like-minded out-of-the-box members to start what is called in the quilting world a 'mini-group.'
After being laid off from my engineering career in the fall of 1998, I focused my energy and drive on quilting. I opened a fabric shop (The Quilters' Studio in Newbury Park, California), took every quilting class I could find, and began teaching others what I had learned. Because of the shop, I have met many wonderful artists and invited them to join our circle of artists.
Extreme Quilters, a group of approximately 27 women, continues to meet monthly. The informal association focuses on creating quilts with original designs. Over the years, members of the group have shown their work in galleries and have been accepted into prestigious juried exhibits."
— Eileen Alber, Founder, Extreme Quilters
Enjoy this article "Sewing to Extremes" from the October 2021 issue of 805 Living magazine.